Fabrication Services / Plasma Cutting
One thing which every project we deliver has in common is a commitment to excellence and precision, and the fact that we handle each aspect of every project in-house means that we can guarantee the commitment to quality never slips.
We're based in Coventry in the heart of the midlands and we work with clients across the whole of the UK, and our reputation for excellence is based on more than a quarter of a century spent delivering the bespoke demands of each and every client.
When looking to cut through metals such as steel or aluminium, undoubtedly there's a need for exceptional quality not to mention efficiency in how the process is carried out. Plasma cutting offers all of these essential qualities and more, allowing us to cut your metal to any required shape including complex patterns or circular shapes.
As experts in all things sheet metal work and fabrication, plasma cutting is one of the many services we provide to our clients. Our precision engineering means we can create bespoke pieces to match your requirements, whether you need a one-off piece creating or mass production of a particular component.
Here's an overview of the plasma cutting services we provide. Ready to place an order with us or want to talk through your project specifications with us? Skip ahead to the end of this page to give us a call!
Plasma is often thought of as the 'fourth state of matter'. That's because plasma is generated from compressed gas that has been heated to an extremely high temperature.
The difference between each state of matter is energy, and so essentially plasma is the result of high energy that is applied to steam in the form of compressed gas. Once it reaches above a certain temperature, the matter becomes ionised meaning it's electrically charged, giving off plasma.
The plasma is harnessed within a specialist machine that we use in our workshop. The cutting is delivered through a concentrated nozzle, allowing us to precisely cut the material. The objects that can be made through plasma cutting include practically any kind of metal fabrication project.
The speed and efficiency of plasma cutting allows for the production of large scale batches of components. The time that would otherwise have been spent on trying to match each piece so it is identical and finished correctly is vastly reduced. This is particularly true when automated plasma cutters are used to deliver the specifications set out in CAD drawings.
In addition, plasma cutting can also be used for one-off projects such as prototypes or any other metal piece that requires precision cutting.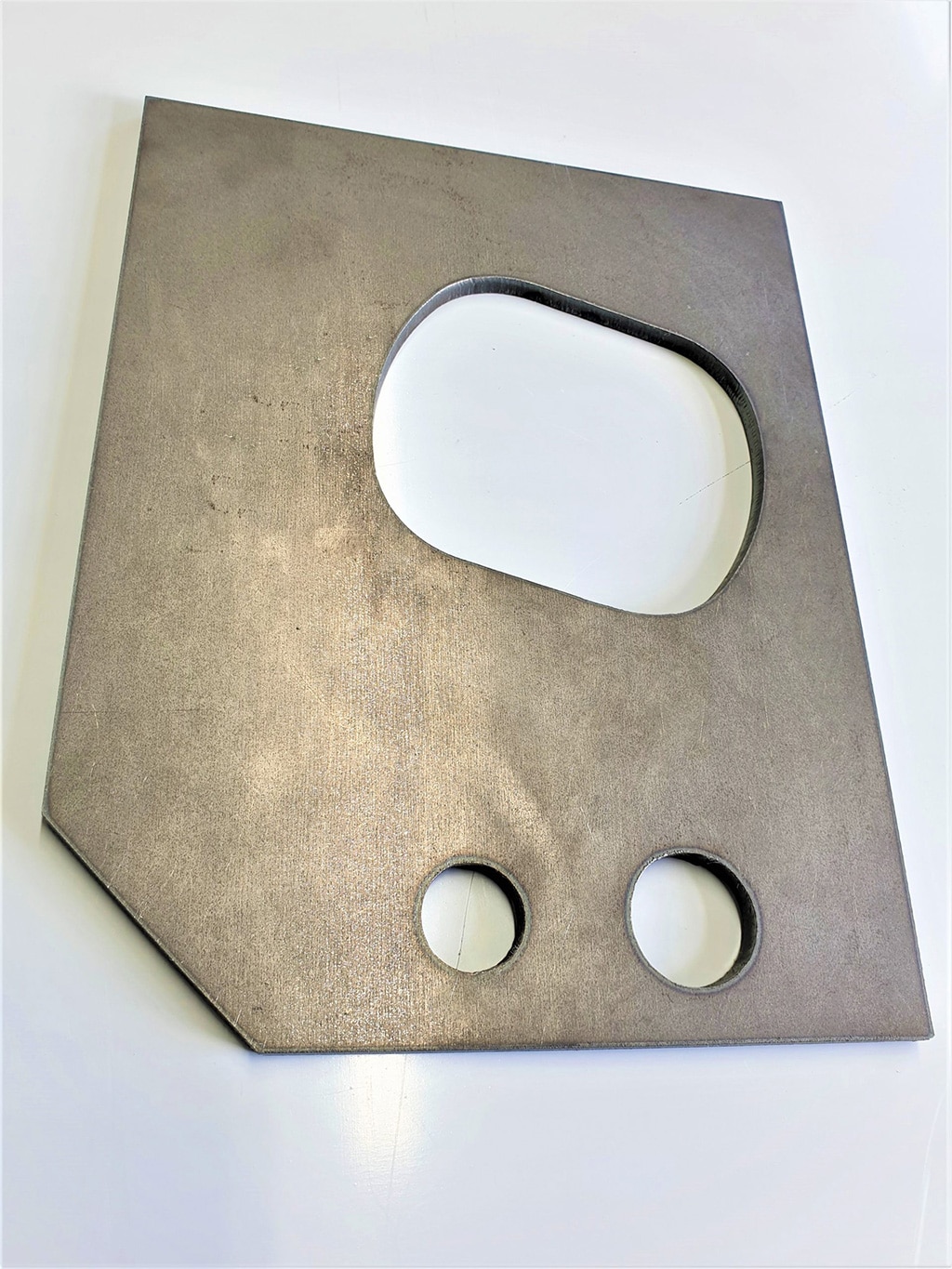 If you have any questions about our plasma cutting services or want to discuss a specific project then please contact us on 024 7661 0778, or via email at sales@mplfabrications.com. Our expert engineers are ready and waiting to explain exactly how we could deliver the sheet metal components you need.
Plasma Cutting Services
As mentioned, we can provide plasma cutting services to a variety of metals. When you approach us with your project requirements, we'll consider whether plasma is the best technique based on both the metal type and the desired outcome of the project.
All metals have slightly different characteristics such as the melting point or malleability. Here's some further information on aluminium, steel and steel plasma cutting services to share further insight on the process.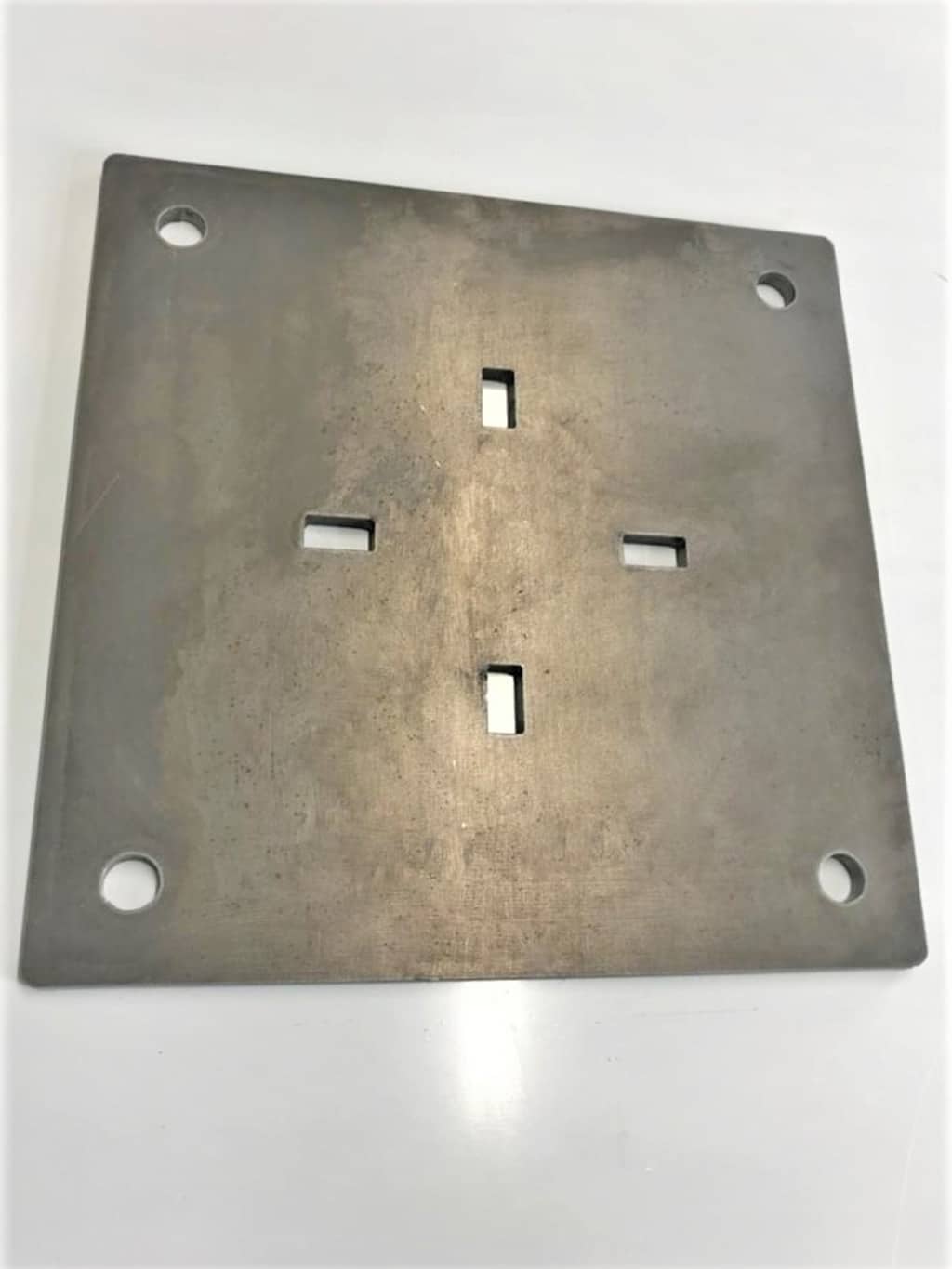 Aluminium Plasma Cutting Services
The first question people ask is 'can you cut aluminium with a plasma cutter?' and the answer is a resounding yes! Aluminium is an electrically conductive material, meaning plasma cutting is highly effective.
In addition, compared with laser cutting, plasma cutting can cut through much thicker pieces of aluminium all while providing an economical solution.
The only consideration is the type of gas used, as different gases will produce different results with argon hydrogen being the gas of choice for thicker cuts of aluminium, and nitrogen that's combined with CO2 more suited to thinner cuts.
Steel Plasma Cutting Services
We've featured both our steel and stainless steel plasma cutting services on this page, so you might be wondering what the difference is between the two.
Steel (also known as mild steel) is made primarily of iron and carbon. It is prone to rust, which is why it is not ideal to be used in areas where it can be exposed to moisture unless a treatment such as powder coating has been applied. While rust in untreated steel can be an issue, it's favoured for being more economical, magnetic, having a lower weight and being more malleable.
Stainless steel has chromium, nickel, nitrogen and molybdenum added to it. The result makes a material that is not only more lustrous in appearance but is resistant to staining and rust. Ultimately, it depends on the usage requirements of the piece as to whether steel or stainless steel would be more appropriate.
Steel or mild steel can be used for a variety of purposes, including structural steel, signage, vehicle components, furniture and fencing. Plasma cutting remains one of the easiest ways to cut through steel.
Stainless Steel Plasma Cutting Services
Stainless steel is predominantly used where rust could be a potential problem, or where any of the other differing qualities versus mild steel or even aluminium are more preferable.
Used for everything from the top of the Chrysler Building in New York to car exhaust systems and even cutlery, stainless steel is an incredibly versatile material.
As with all types of metal, stainless steel can be required to be shaped incredibly precisely, whether to form a part of a wider structure or to become a stand alone component. Plasma cutting remains one of the best ways to cut stainless steel over a wide range of thicknesses. It's suitable for a variety of material conditions, including if the stainless steel has been painted or is dirty.
A consideration with stainless steel plasma cutting is the speed of cutting versus the dross that will be produced. Dross from stainless steel is more difficult to remove than mild steel, so our engineers will carefully consider the techniques and machine settings that are used so that the final results do not compromise on quality.
MPL Fabrications is based in Coventry, providing our CNC plasma cutting service across the UK.
Just like how plasma cutting offers an endless range of cutting techniques, no two projects are ever the same. Instead, we will take a unique approach to ensure your pieces reach the optimum outcome, whether they are made from aluminium, mild steel or stainless steel.
If you require plasma cutting for your business or a one-off piece, please get in touch.
Give us a call on 024 7661 0778, or email us at sales@mplfabrications.com. Our expert engineers are ready and waiting to help you with all your plasma cutting needs.