Fabrication Services / Sheet Metal Work
One thing which every project we deliver has in common is a commitment to excellence and precision, and the fact that we handle each aspect of every project in-house means that we can guarantee the commitment to quality never slips.
We're based in Coventry in the heart of the midlands and we work with clients across the whole of the UK, and our reputation for excellence is based on more than a quarter of a century spent delivering the bespoke demands of each and every client.
One of the key services we provide to our clients here at MPL Fabrications is sheet metal fabrication. As with all of our work, we deliver bespoke solutions to both commercial and private customers.
We pride ourselves on offering a superior quality of work, which is made exclusively by our in-house operations.
Some of the industries we serve include the electronics industry, the rail industry, healthcare, defence, emergency services and many more.
Crucially, our highly experienced team are able to deliver time-critical jobs without forfeiting on quality or precision. Here is an overview of the sheet metal services we provide, along with the techniques we can provide for your project.
What Sheet Metal Work Can MPL Fabrications Do For You?
We can deliver tailored solutions to commercial and private customers alike, and highly specialised clients such as the ministry of defence, police forces, the electronics industry, railways and hospitals work with us because they know that we can work to the tightest tolerances and shortest lead times.
Whether a client requires a batch of components, a one off item or a prototype of an initial concept, we can make it happen, and the fact that we offer such a wide range of services in-house means that every stage of each project will be delivered to the same incredibly high standards. If a client requires extremely quick delivery we can handle the job without any drop in the quality and precision involved, meeting deadlines without cutting corners.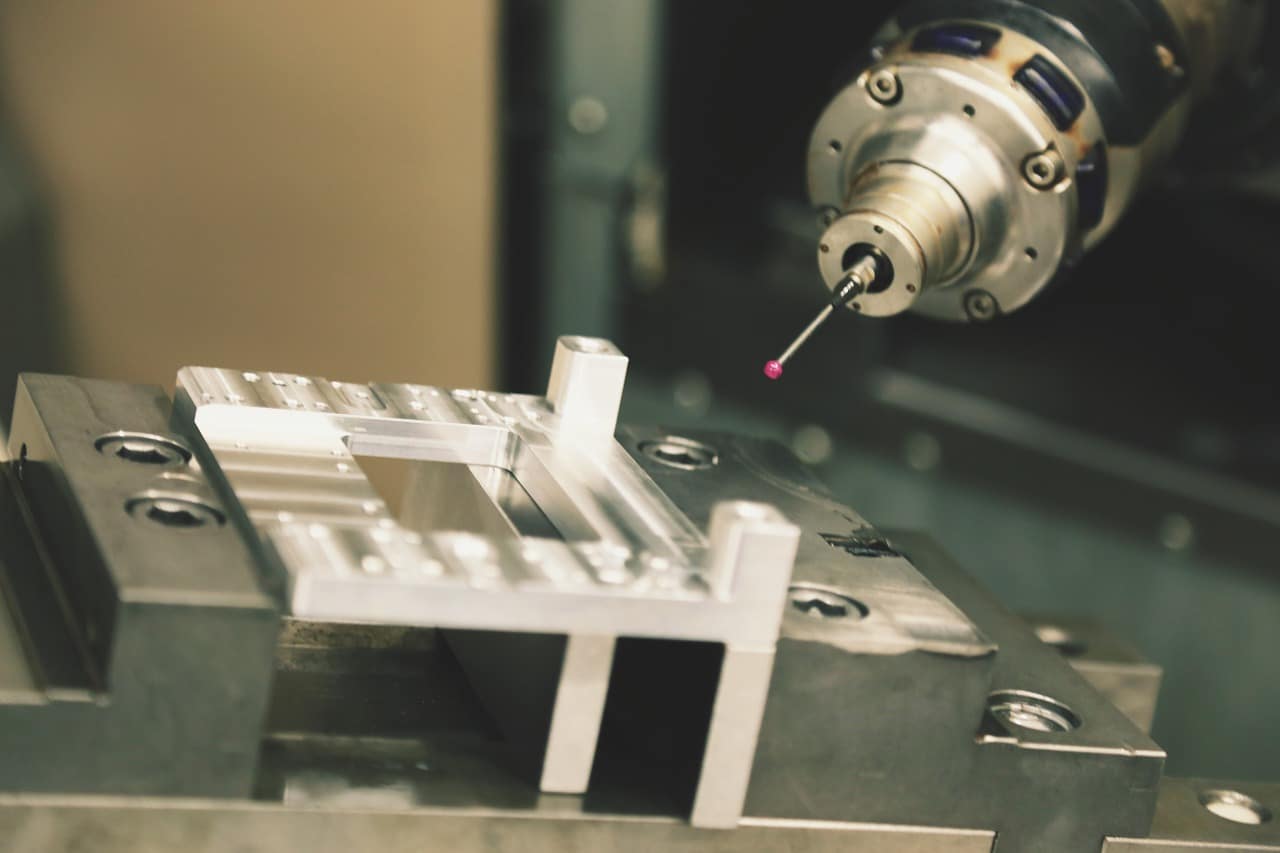 The services we deliver for clients include the following:
CNC Punching
Brake Press – 2500mm / 63 ton
Guillotine – 2500mm x 6mm
Power Press – 40 ton
Milling
Drilling
Welding – ASM1 1X coded
Powder Coating
Plasma Cutting
We can combine any or all of these individual services as demanded by each project, and the expertise of our in-house team, coupled with a commitment to investing in the latest technology, means that we can work with the widest possible range of materials, including mild steel, stainless steel, brass, copper and aluminium. We can also work with a range of thicknesses and deliver solutions which offer aesthetic appeal, durability and flexibility.
If you have any questions about our sheet metal work or want to discuss a specific project then please contact us on 024 7661 0778, or via email at sales@mplfabrications.com. Our expert engineers are ready and waiting to explain exactly how we could deliver the sheet metal components you need.
MPL Fabrications Sheet Metal Fabrication Services 
Sheet metal fabrication is incredibly intricate by nature. Depending on the type of job we are called to, our expert welders and fabricators can employ a number of techniques to ensure an excellent standard of work is carried out.
These varying techniques also mean we can work on a wide range of project types from designing a prototype to repairing existing metalwork.
Some of the main techniques we employ to get the job done include:
This is the heartbeat of our services, and is used in a lot of processes across many companies and sectors.
CNC (computer numerically controlled) punching uses software that is connected to a computerised cutting machine to control the patterns and shapes that are cut into the sheet metal.
A benefit of CNC is that it allows for absolute precision especially in mass production projects, such as:
Lift industry - slotted panels
Light rail - aluminium covers
Industrial equipment - reservoir covers
Roof / daylight systems - trims
temporary buildings - galvanized trims
Brake Press – 2500mm / 63 ton
A brake press bends sheet metal to form predetermined bends in the material. Some of the shape types a brake press can create includes V bends, joggles and safe edges.
As with many other types of sheet metal fabrication machinery, the reason we use brake presses is that it dramatically speeds up both the time and accuracy versus manual work. Even if several intricate bends are required on one sheet to form the finished product, it can be delivered with ease.
Guillotine – 2500mm x 6mm
Guillotines are used in various industries primarily because they offer a super precise straight line when cutting through materials. So whether they are used to cut through card for crafting projects or indeed sheet metal in our workshop, precision is always guaranteed. In addition, the strength and thickness of some metal types would make it impossible to cut through the sheet of metal without the correct tools, which is why a guillotine is an important piece of kit.
A power press has similar qualities to a brake press. However, it is capable of producing some much more intricate shapes. Another difference is that it uses hydraulic power which then moves the ram in the desired direction.
Milling removes a specific part of the surface material of the sheet metal without going all of the way through it. For example, to cut a pattern into the sheet metal while retaining the integrity of the reverse side of the material.
There are several different milling techniques including end milling, conventional face milling, face milling, pocket milling and profile milling.
Drilling exists in various industries, and within sheet metal, specific tools and drill bits are required to successfully exit through the other side of the material. The drilled holes can be required for everything from ventilation to lighting as well as to facilitate screws when used in architectural designs.
Welding is the physical bonding of two materials. In the case of metal, it is a strong material that is often relied upon for its structural integrity. Separate pieces of metal are not as strong as one single piece, and also cannot be held together with conventional adhesives. Hence, welding is a process of fusing the two materials together to offer longevity and strength versus two individual pieces of material. Welding can also be used to repair metal objects too.
Powder coating helps protect materials against corrosion, chipping and other forms of damage. It can be applied to any type of metal, and also offers the advantage of being fully colour customisable. On average, powder coating offers 20 years of protection for metal surfaces which far exceeds even the leading brands of paint. Powder coating is one of the many specialist metalwork services we offer to our clients.
Plasma is also known as the fourth state of matter alongside solids, liquids and gases. When used in sheet metal fabrication, plasma is incredibly useful at cutting through sheet metal. In particular, the plasma machine can be operated by hand allowing for an infinite amount of shapes to be generated.
What Is Sheet Metal Fabrication? 
As the name suggests, sheet metal fabrication involves installing, cutting and manipulating individual sheets of metal. The sheets can be made out of aluminium, brass, copper, pewter, steel or titanium depending on the usage requirements. The sheets are flat and thin, offering maximum flexibility when various welding and fabrication techniques are applied.
Therefore, the best way to describe sheet metal fabrication is that it relates to making products out of sheets of metal. The practise involves a hands-on approach just as it does an eye for detail, not to mention a background in engineering. In many cases, computer-aided design is also required making sheet metal fabrication a multifaceted discipline.
In some cases, sheet metal fabrication involves creating new products from scratch, and in other cases, our services will be required to repair or maintain existing structures.
Benefits Of Sheet Metal Fabrication
Durability
Easy to repair
Environmentally friendly
Precise results
Versatile
Where Is Sheet Metal Fabrication Used?
The question really should be 'where isn't sheet metal fabrication used?'! That's because sheet metal fabrication can be required for architecture, air conditioning units, retail units, mass production as well as a vast array of everyday items.
We make a variety of different products - from the small (e.g 3mm brackets) to the large (aluminium panels up to 3m).
We have around 60 separate customers we have sold products for this year across a number of industries, including:
Roof flashings
Trims for school, outdoor buildings
Housing box units for light rail company
Hydraulic tank units
Interior housing of vending machines
Housing for digital bus display on bus stops
Bespoke brackets for signs
Trolleys for meat industry
Poultry housing cases
The majority of industrial buildings will have some kind of sheet metal fabrication housed within it. Some of the common industries that require sheet metal fabrication include aerospace, agricultural machinery, civil engineering, packaging and shipbuilding.
However, as an incredibly varied line of work, there is no end of industries that can benefit from the services of a highly skilled sheet metal worker as we provide to our clients here at MPL Fabrications.
Why Clients Choose Us for Sheet Metal Work
When clients work with MPL Fabrications they know that they are entering into a genuine partnership. We can work from completed designs, initial sketches or rough concepts, and in all cases we will create a solution which delivers quality and precision. The ISO 9001 certification awarded to our quality management system offers a guarantee of the incredibly high standards we set for ourselves. Working with clients in highly specialised sectors means recognising the need to deliver components which meet strict standards of quality and safety, and our specialised services include high precision plasma cutting, powder coating and bespoke welding operations.
If you need sheet metal services of any kind then contact MPL Fabrications to discuss your requirements. Our experts will be able to consult on the precise nature of your project and put together a plan for delivery which includes the specific services needed to create the item or items you need. The scale of our operations enables us to deliver large scale batches of components as and when needed, while our specialised skill set and wealth of experience means that we're equally at home delivering complex and bespoke one-off items.
Contact MPL Fabrications for Sheet Metal Fabrication
If you have any questions about our sheet metal services or want to discuss a specific project then please contact us on 024 7661 0778, or via email at sales@mplfabrications.com. Our expert engineers are ready and waiting to explain exactly how we could deliver the sheet metal components you need.