Fabrication Services / Specialised Welding
One thing which every project we deliver has in common is a commitment to excellence and precision, and the fact that we handle each aspect of every project in-house means that we can guarantee the commitment to quality never slips.
We're based in Coventry in the heart of the midlands and we work with clients across the whole of the UK, and our reputation for excellence is based on more than a quarter of a century spent delivering the bespoke demands of each and every client.
One reason why we can offer that kind of consistent excellence is the sheer range of services we provide. As well as standard sheet metal processes such as CNC punching and press brake work we also offer specialised services such as plasma cutting and powder coating as well as a wide range of specialised welding processes.
Here at MPL fabrications, we're used to delivering specific solutions within highly specialized industries. Our clients come from sectors such as the ministry of defence, the police force, transport, and health, and we're equally at home working with large organisations as we are providing bespoke items for individuals.
Our specialised welding processes can be delivered as part of a wider project or as a stand-alone service. We can work with materials as varied as stainless steel, aluminium and mild steel and the nature of the welding provided will always be tailored to the specific requirements of the project which you bring to us. If you need stud welding, for example, we can make it happen, and if needed it can be combined with pressing, folding and punching the various components to be welded together. The standards we work to when welding are maintained by a combination of the latest technology, the most up to date techniques and, most importantly, a highly trained and hugely experienced workforce.
All of our engineers are fully certificated and the specialised welders on our team meet the standards of the strict ASME IX code. This means that you can be certain that the work they deliver will be of the highest possible quality. Because we work with clients in highly demanding sectors such as transport, defence and healthcare, we know that the durability, precision and quality of the specialist welding work we provide can sometimes literally be a matter of life and death. The fact that clients come back to us time and time again is testament to the quality of the welding work our expert team delivers.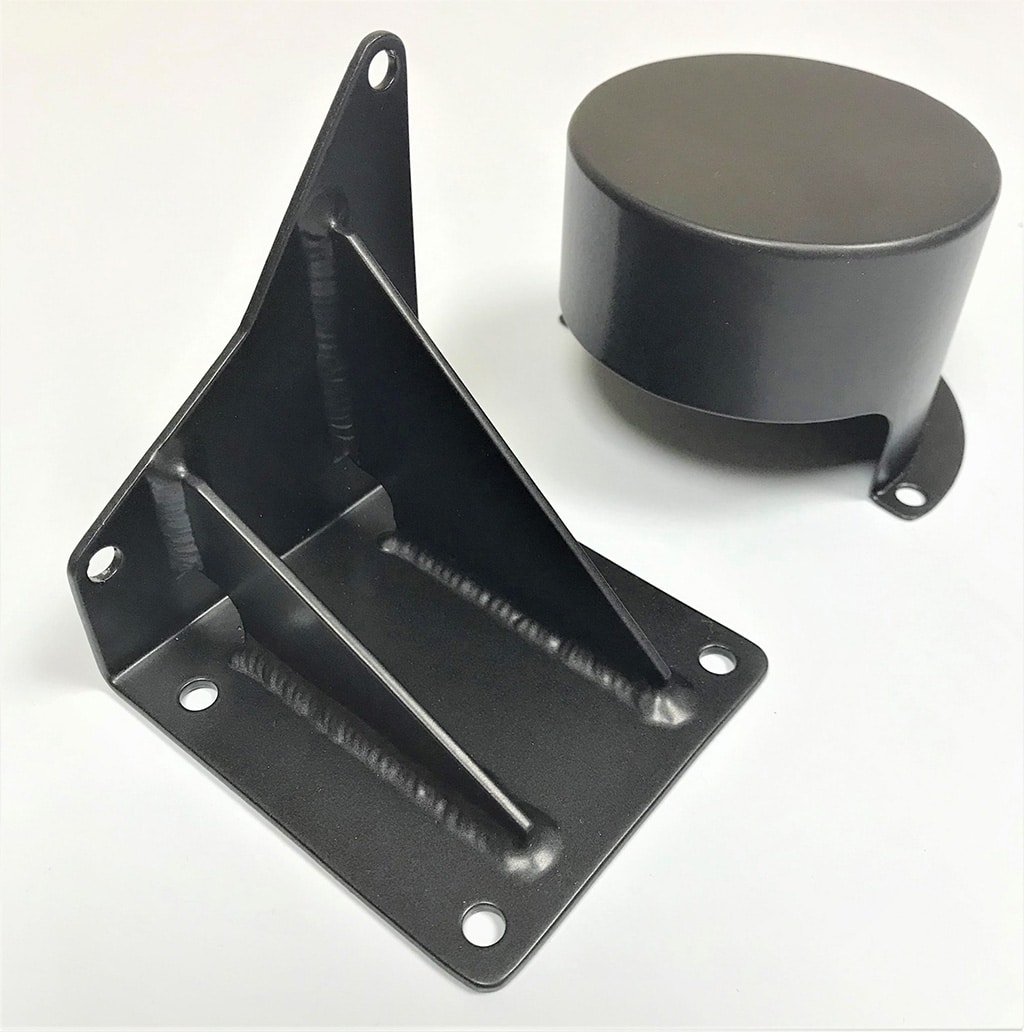 If you have any questions about our specialist welding services or want to discuss a specific project then please contact us on 024 7661 0778, or via email at sales@mplfabrications.com. Our expert engineers are ready and waiting to explain exactly how we could deliver the sheet metal components you need.
Why Choose MPL Fabrications for Specialised Welding?
Our ability to deliver specialised welding is informed by the fact that we work on every stage of our projects in-house, from initial design through to any powder coating required. This means that we understand exactly how each stage of the process interacts with every other part, and our specialised welding services will be designed to work seamlessly within the project in question. It doesn't matter whether clients come to us with a component that needs engineering from start to finish or a bespoke welding requirement on an already completed project, we'll work with them to devise a plan which meets their requirements.
We're equally at home working on a one-off bespoke decorative item in which the specialised welding will be visible as we are delivering heavier industrial components, and whether the job involves a single component or large scale batch delivery we'll maintain the excellence of the results from start to finish. If you need specialist welding services of any kind then contact MPL Fabrications to discuss your requirements. The ISO 9001 certification awarded to our quality management system offers a guarantee of the incredibly high standards we set for ourselves, while the fact that all the work we do is delivered in-house means that every p[art of a project – including specialist welding – will be handled by an MPL Fabrications team member committed to our ethos of excellence.