Fabrication Services / Prototyping
One thing which every project we deliver has in common is a commitment to excellence and precision, and the fact that we handle each aspect of every project in-house means that we can guarantee the commitment to quality never slips.
We're based in Coventry in the heart of the midlands and we work with clients across the whole of the UK, and our reputation for excellence is based on more than a quarter of a century spent delivering the bespoke demands of each and every client.
When it comes to inventing a new product or mass producing an existing concept, coming up with the initial idea is only half the battle. That's because you need to ask some tough questions to ascertain the viability of the product. For example, how do you know if the item will work as intended, achieve your objectives in terms of form and functionality, let alone be cost effective to produce?
The step in between sketching out an idea for a product and seeing it fully finished is called prototyping. The process offers entrepreneurs a chance to not only see the product in a physical form but inspect it and test it in every way possible.
From there, further refinements can be made until the prototype possesses every quality needed to make the product viable, either as a one-off production or for the mass market.
Here at MPL Fabrications, our engineers create prototypes including rapid prototypes as part of our comprehensive range of bespoke solutions. Whether you're looking for a one-off piece or a larger batch of components, our highly experienced team will oversee every aspect of the prototyping process with the extreme precision and excellence we're renowned for, having been in business for over 35 years.
A prototype is a simulation of a product that is used for testing and gathering feedback. A prototype can be made with the intention of showing customers, or so that it can receive the necessary qualifications to move ahead with mass production. This makes prototyping extremely useful for all involved parties within the production process itself as well as your wider business.
After all, it's one thing to see your product drawn out on a piece of paper or on a computer screen, but will it actually work in the way it needs to once it has been built to the current specifications? Only when you get to hold the item and physically inspect it will such questions have a true answer, which is why making a prototype is a necessary step in between the planning of a product and its actual production.
Prototypes are intended to be as close to production ready as is possible. This will ensure that when the item goes into production, there will be no unexpected issues because every detail has had a chance to be ironed out. To be able to achieve such perfection, multiple prototypes are usually required as each model will need to be reviewed by different specialisms.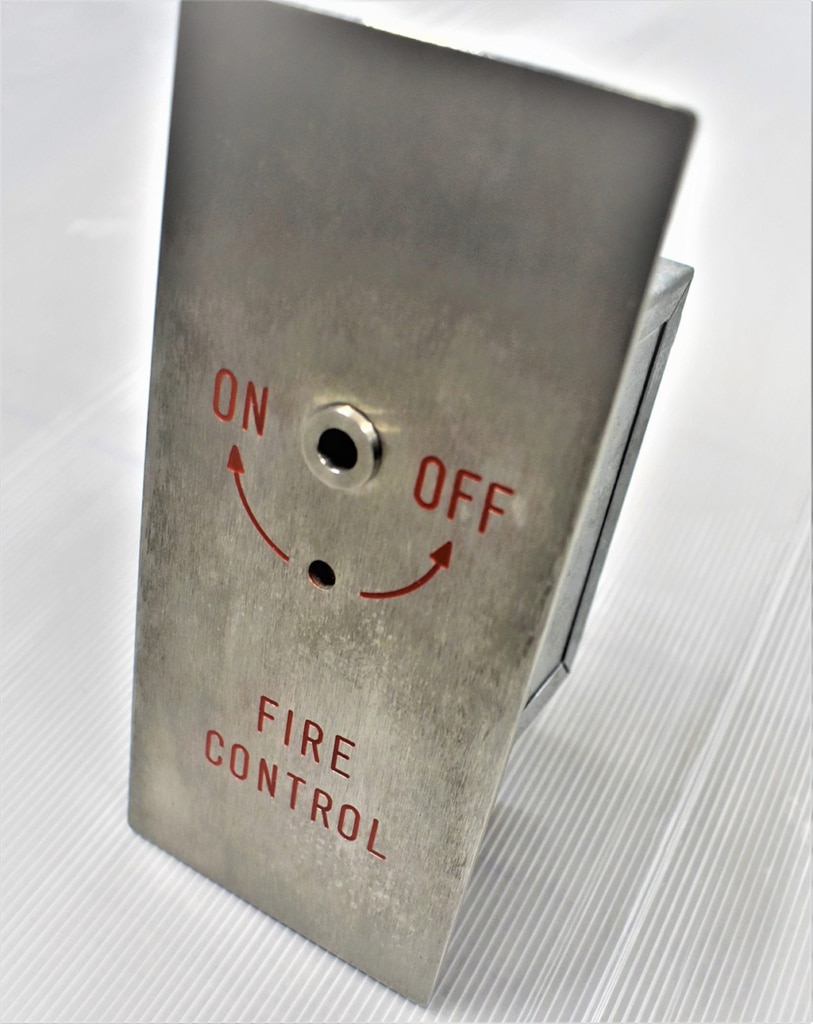 If you have any questions about our product prototyping services or want to discuss a specific project then please contact us on 024 7661 0778, or via email at sales@mplfabrications.com. Our expert engineers are ready and waiting to explain exactly how we could deliver the sheet metal components you need.
MPL Fabrications are proud to offer a comprehensive range of in-house services for all your prototype needs. Our services include precision sheet metal and specialised welding, covering a range of machine-led and handcrafted engineering techniques.
Working entirely in-house means that each stage of manufacturing of a prototype can be seamlessly integrated with every other stage, so that the final result is delivered on time and within budget.
As engineers ourselves, we have a unique understanding of the importance of prototypes, including how precise and well-engineered a prototype needs to be. Whether you approach us with a simple sketch or a fully realised CAD drawing, our experience in the sheet metal fabrication field means we can advise on exactly what is needed to turn your concept into a functioning reality.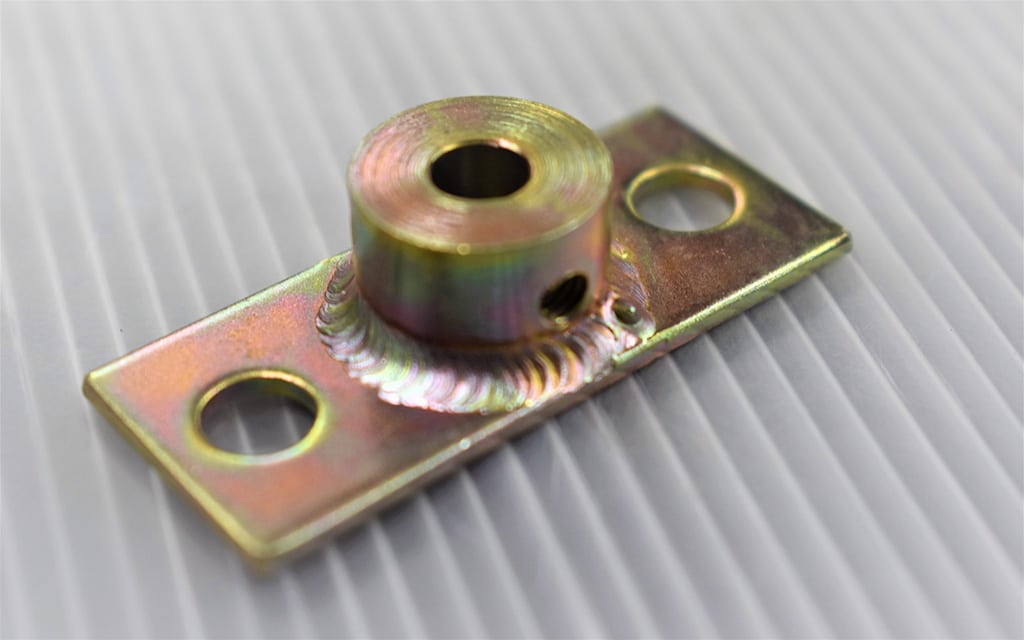 How To Make A Product Prototype
We create prototypes for a wide scope of industries including defence, transport, healthcare, electronics and much more. Our versatility and experience mean that we can deliver all aspects of a prototype with ease, from large scale industrial projects to smaller, precision engineered solutions.
When it comes to making a prototype, we approach each project with a unique perspective selecting the right tools and techniques that will fully realise the concept.
Our manufacturing services include:
CNC punching
Brake press
Drilling
Guillotine
Milling
Plasma cutting
Powder coating
Power press
Turning
Welding
Once a prototype has been manufactured, we'll work with you to refine it, deal with any issues and perfect the details of the design. The finished product can be delivered as a one-off item or a large scale batch order. 
Crucially, the same team will work on the prototype from start to finish, including delivering any larger-scale manufacturing of the component. This ensures complete consistency of quality and precision throughout every stage of the process. 
In addition, we hold an ISO 9001 certification which is a globally recognised quality management system, ensuring we provide a consistent service to our clients. As part of our dedicated service, we work closely with each client to ensure that the finished item is exactly what they require.
Realistically, not all ideas have the time or budget available to refine a prototype until it resembles perfection. Instead, sometimes a quick approach is needed to mock-up an idea to see if it is valid or to be able to demonstrate a concept to a customer or an investor on a more basic level. In such a case, our rapid prototyping services can provide convenience, especially during the initial development stages of your product.
As the name suggests, rapid prototyping involves the speedy fabrication of a part. The resulting product will be known as low-fidelity, meaning it is not made to a high specification intended for actual use, rather to quickly develop a concept that vaguely resembles the initial idea.
Product design and rapid prototyping go hand in hand, as even the world's most famous inventors use rapid prototyping to quickly capture their idea in a physical form. If the idea is found to be viable through gaining initial feedback from their wider team or the general public, then moving onto a more refined prototype is usually the next step. We can certainly offer the same approach, regardless of the reason why a rapid prototype is needed.
Why Is Rapid Prototyping Used?
To realise ideas faster

To communicate ideas effectively

To design on the go and incorporate changes instantly

To compare solutions with other prototype products 

To reduce costs
If you would like to find out more about rapid prototyping, including the production methods used we can certainly advise on this.
As noted above, prototyping is incredibly valuable for various specialisms within the wider design and production process. 
While every single prototype we create is unique, below is a typical example of some of the most common parties that review prototypes and have influence over further modifications that may be required. 
All of which is designed to ensure the finished product fully achieves all of the core objectives that were initially set out. 
Designers focus on both the form and functionality of a product. For example, how does the product look and feel? Does it move as intended, and is the weight acceptable for its purpose? Will it attach where it is supposed to? 
The exact questions asked will depend on the product in question, but one thing that is for certain is that the questions will keep on coming, because being inquisitive is the very nature of designers, to ensure the finished result cannot be improved upon any further. 
Some prototypes may have an intended usage that requires approval for safety reasons. For example in terms of electrical safety, fire safety, consumer safety etc. If any such restrictions apply, the prototype must comply with the required standards so that the product can legally be brought to market.
Based on the prototype, questions need to be asked in terms of the product's commercial viability. This includes the cost of producing the item and whether the prototype needs to be adjusted in terms of size or materials to meet any financial objectives.
As well as the cost of the project, any supply chain issues can also be identified before they have a chance to cause any problems for the production of the product.
Your clients are ultimately the ones who will be purchasing the product, so what do they think about your proposed idea? Gathering user feedback is a part of the market research stage. Prototypes may be presented to customers as a cost-effective way of showing them a finished product for any number of uses.
MPL Fabrications is based in Coventry creating prototypes for our clients across the UK. From Birmingham to Leicester, London to Manchester and beyond, if you have an idea for a prototype that you'd like to see realised into a fully functional product, we want to hear from you! Alternatively, if you have any questions about the prototyping process, we're all ears.
Give us a call on 024 7661 0778, or email us at sales@mplfabrications.com. Our expert engineers are ready and waiting to help you with all your prototype needs.