Welcome to our our new welding & fabrications apprentice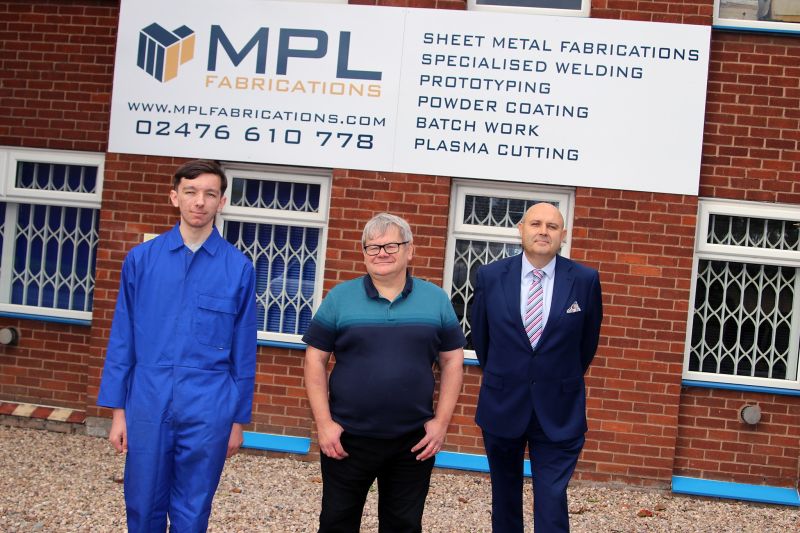 Welcome on board to Richard Wilson, our new apprentice. Richard 16, has joined as a Welding and Fabrications apprenticeship through college group WCG – he will spend time studying at WCG's Royal Leamington Spa College site. The business is delighted to be working with WCG.  They made the apprentice process very simple indeed.  The funding opportunities were explained and the college dealt with the administration, whilst also supplying a good selection of candidates.
John Colclough, Business Development Manager at WCG, added: "Apprentices can be a valuable asset to any business – be that a start-up or a business that is pursuing a growth strategy, such as MPL Fabrications.
"We were pleased to be able to work with Kevin to ensure he had the right calibre of candidates for his position and that now he has been able to fill the vacancy."
Over the years, MPL Fabrications has had a strong track record supporting apprentices in their development, all the way up Level 3 and beyond.  As the business continues to expand and are pitching to win new business, it's the perfect time for to offer someone the opportunity to train as a welding specialist.
MPL Fabrications is a family run business.  Kevin Duffy runs the business that was established nearly 40 years ago by Kevin's father-in-law.  Today Kevin has taken over as managing director and still employs one of the original apprentices' who has now been with the business now for 36 years.  Kevin is a firm believer that offering apprenticeships can be as beneficial to the business as the employee, he feels it's important that people are given a chance to specialise in a skill - being academically successful doesn't have to be the goal.
We asked Richard why he chose to apply to work at MPL Fabrications - Richard said,  "I've always worked with my hands from a young age and I've always enjoyed that kind of work. The apprenticeship has been very good so far and college has been great to improve my welding skills. I'm spending two days at a college a week and the other three working at the business, so I'm developing skills all the time. I want to keep improving and build a career in the business."
Eveyone at MPL Fabrications wishes Richard the very best of luck with his apprenticeship. For further information regarding apprenticeships please visit https://wcg.ac.uk/